---
Dharma Platform's

team is equipped with the expertise and technology to successfully deploy your app to the field for real-time data collection, management, and analysis.
Comprised of data scientists, public health experts, medical doctors, humanitarians, and ICT4D implementation specialists with decades of experience, our team has successfully supported a range of development, humanitarian, and global health projects and programs across 6 continents.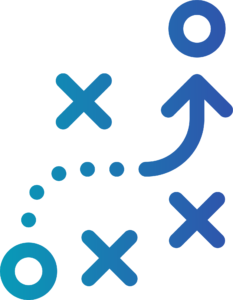 Design & Strategy
Based on your project requirements, a customized Impact-First digital evaluation, optimization, and assessment strategy will be determined, reflecting current-state and future-state impact goals for your digital transformation.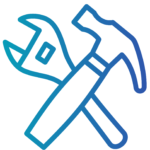 Implementation
Deploy your tailored app to the field, custom-designed to mitigate risk and optimize data collection workflows across projects and user types.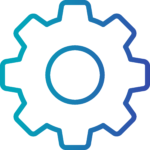 Training
Remote and onsite tailored software training for project implementation will grow your team's comfort with the Dharma Platform web and mobile app for seamless integration into your data collection efforts.
Project-Based Services
---
Customized ad-hoc services designed and tailored specifically for the needs of your Impact-First Organization.

Data Science
Services
Custom script building for data visualizations, analysis, and third-party integrations to deliver tailored data analysis and insights.
Integrations into third-party tools like Tableau and Power BI.
Connect into downstream apps for machine learning and GIS mapping capabilities.
Digital Transformation Services
Current-State assessment intended to diagnose system gaps and identify opportunities to optimize and refine user journeys, reports, and analytical outputs.
Data Migration with data audit, scoping, cleaning, and import services into Dharma Platform.
Schema mapping and de-duplication of data for historical data ingestion.
Impact-First™ Digital Evaluation
Comprehensive data preparedness evaluation to inform a tailored app experience.
Workflow analysis and optimization strategy that accounts for risk mitigation.
Impact-First™ digital evaluation to determine impact goals as they pertain to the UN's Sustainable Development Goals (SDGs), M&E frameworks, and organization-specific LogFrames.