This November 14th marked World Diabetes Day, launched in 1991 by the World Health Organization (WHO) and the International Diabetes Federation (IDF) in response to growing concerns about the escalating health threat posed by diabetes. Accounting for approximately 1.5 million deaths each year, diabetes is the world's eighth-largest killer and fastest-growing chronic condition, affecting more than 425 million adults worldwide. This year's World Diabetes Day campaign drew attention to the debilitating impact of this non-communicable disease (NCD) on those affected and their families.
Improving the response to NCDs through better data is nothing new for Dharma Platform. Since 2017 we have been collaborating with the WHO to support the treatment of NCDs across health facilities in Iraq, Jordan, and Syria. This autumn we were excited to partner with Staffordshire University in the UK as it launches a new global project to map the demographics of diabetic foot complications across the world.
Professor Nachiappan Chockalingam, Director of the Centre for Biomechanics and Rehabilitation Technologies at Staffordshire University, is leading the project which aims to craft a comprehensive picture through new data to provide insight into problems, like lower limb amputations, that are caused by diabetes. Given data on diabetic foot problems are predominantly collected from the Western world, part of the aim of the study is to collect structured data information from less developed regions of the world. According to Professor Chockalingam, "Whilst there is substantial information on the global burden of diabetes, there is little information relating to the complications resulting from diabetes and no specific data on amputations or mobility-related assistive devices." He added:
"There is a clear need for collecting structured data during screening at a primary care level. This, in addition to helping to reduce the complications of the disease, will support practitioners to understand the assistive technology needs of these patients".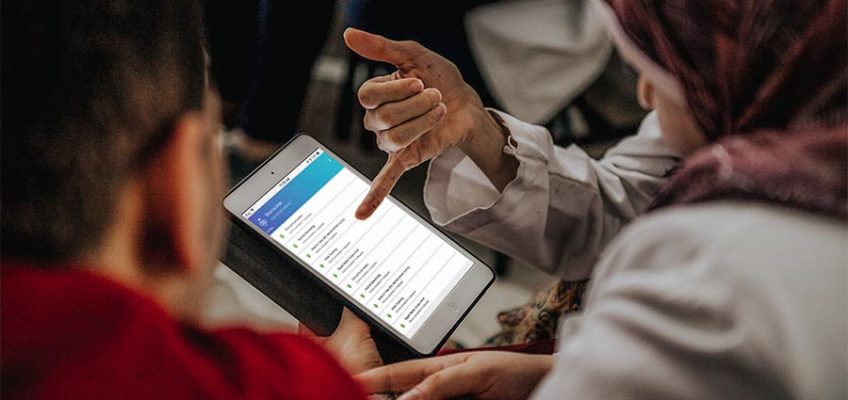 Every 20 seconds a lower limb is amputated due to diabetes, 85% of which are caused by a foot ulcer. A leading scientist in the area of biomechanics of the diabetic foot, Professor Chockalingam explained that his team, including co-investigator Dr. Aoife Healy of Staffordshire University, would be working with WHO collaborating centers for diabetes in Japan and India using Dharma Platform to collect the new dataset around amputations and assistive devices by Spring 2020. The team will also be working with existing collaborative partners in Malta, Tanzania, Thailand, and Aruba. Dr. Healy, who will be examining the lived experience of patients and clinical practitioners relating to assistive devices, said:
"Our study is the first of its kind and we hope our work will not only change practice but also help numerous patients worldwide to have improved physical capabilities to continue with their activities of daily living."
Across the world, men, women, and children are being forced into poverty because of the catastrophic and debilitating cost of diabetes care, often combined with the loss of family income owing to disability. The 2030 Agenda for Sustainable Development's commitment to leave no one behind implies a new approach to reducing health inequities experienced by patients with diabetes and this new global project led by Staffordshire University marks an exciting step in the right direction. At Dharma Platform, we are proud to see our technology facilitate the advancement of vital health research around the world to accelerate progress on the SDGs.
Read more about the research in the Centre for Biomechanics and Rehabilitation Technologies' Blog here. Read the press release here.