Where was the conversation around data at this year's UN General Assembly? Everywhere. 
This month saw world leaders, civil society, and businesses descend on the United Nations in New York for the 74th Session of the UN General Assembly (UNGA 74 for those in the know). The event was the first UN Summit to follow up and comprehensively review progress made in the implementation of the Sustainable Development Goals (SDGs) since their adoption in 2015 for the 2030 agenda. Conversations around the central role of data in achieving the 17 SDGs were taking place everywhere. 
On the sidelines of UNGA 74, those at the highest levels of the UN spoke of needing a bold, brave approach when it comes to data. At the launch of the Data for Now initiative – a new global effort to close the gap on data for development – the UN Deputy Secretary-General, Amina Mohammed, noted that access to timely, relevant, and disaggregated data remains a major hurdle.
"…We need more ambition and, in some cases, we need a different approach. This is certainly the case in relation to data. We all know that timely, relevant and disaggregated data is central to achieving the SDGs"

– UN Deputy Secretary-General Amina Mohammed, 25 September 2019
Being ambitious and thinking differently about data is a part of our DNA at Dharma Platform. Whether that's our patented offline data capture or thinking differently about how we support NGOs through our global team of ICT4D experts, we share the same aspirations as the partners behind Data For Now. Improving the timeliness, coverage, and quality of SDG-related data means increasing the use of robust methods and tools. However, we also share the belief that technology alone is not the answer. Collaboration and partnership, technical and capacity support, and information sharing will always be just as – if not more – important. Dharma Platform's work with our partners Resolute Health Outreach in Ethiopia is one such example of how building capacity through technical support and timely data capture is bringing them one step closer to developing a more robust urology practice and research department. 
Dharma Platform's Chief Growth Officer, Kristen Clark, joined the World Economic Forum, The Governance Lab (GovLab), UN SDSN Thematic Research Network on Data and Statistics (TReNDS), University of Washington, and others to unpack the complex issues facing data partnerships. Held at the World Trade Center, the "Contracts for Data Collaboration" workshop explored the benefits of cross-sector data collaboration and how data can be reused and combined responsibly to solve important public problems. Unsurprisingly in the current climate, managing data ethically and sharing information responsibly proved hot topics of conversation – similar to the conversations being held at the MERL Tech conference in Washington, DC just a week prior. These are principles we see our partners abide by every day as they use Dharma Platform to create patient records, document human rights violations, and monitor the safety and wellbeing of refugees.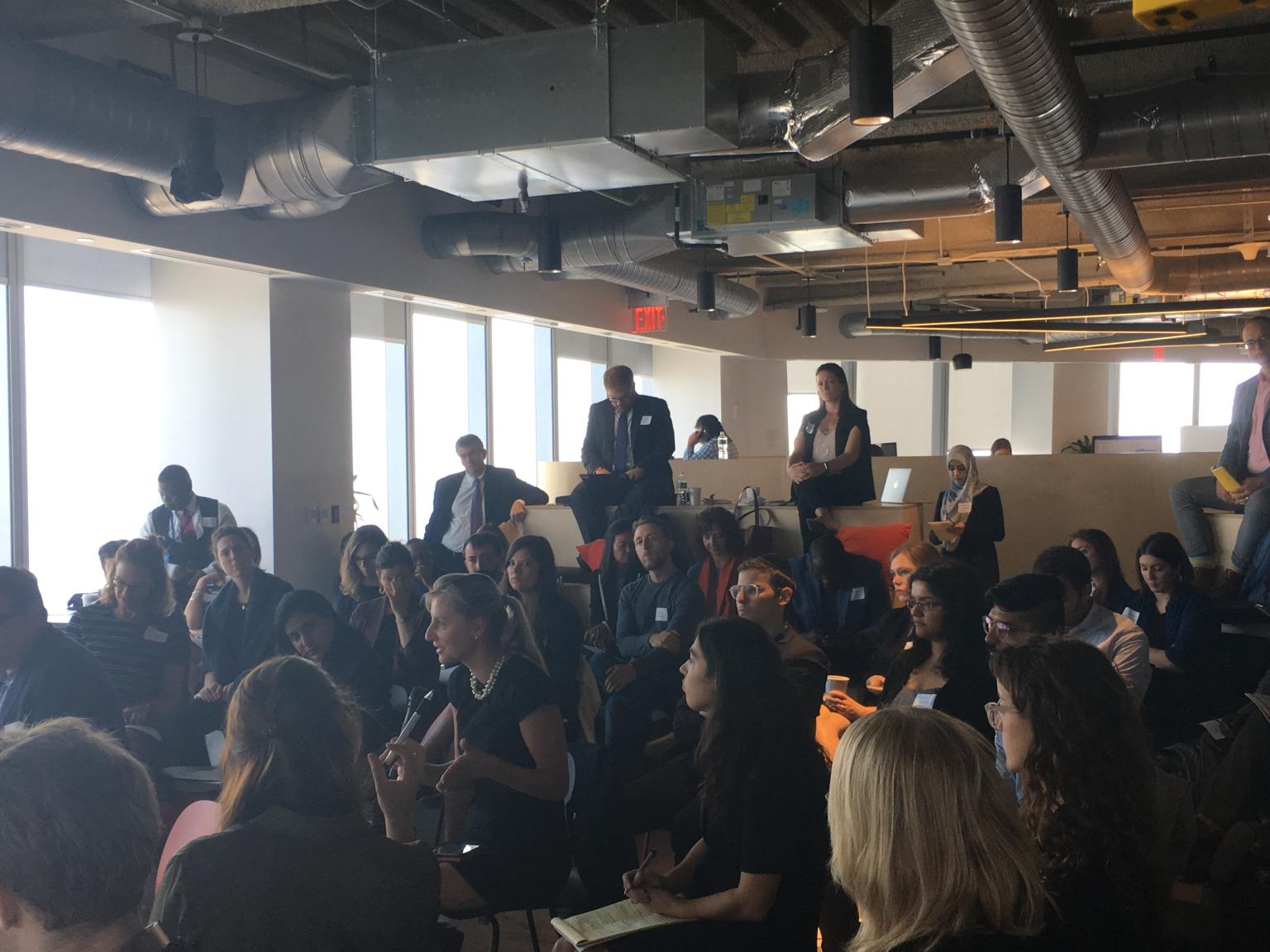 Lastly, poetry and data may not seem obvious bedfellows but both share the ability to inspire through powerful storytelling. This was clear at the SDG Action Zone during UNGA 74 when United Nations High Commissioner for Refugees (UNHCR) and Goodwill Ambassador, Sudanese-American slam poet Emitithal (Emi) Mahmoud used her talents to explore the potential of technology to help deliver the SDGs. Watch her immersive storytelling here. At Dharma Platform, we've seen our partners be just as creative, utilizing our technology to tell their stories to supporters and funders, bringing to life the human and societal impact of their work in ways not possible before. At the end of the day, data is about telling a story and the world right now is taking a hard look at re-writing the current trajectory of our narrative through aggressive implementation of SDGs. Dharma knows that data will be crucial to holding ourselves accountable to these global goals. Because #GoodDataSavesLives.