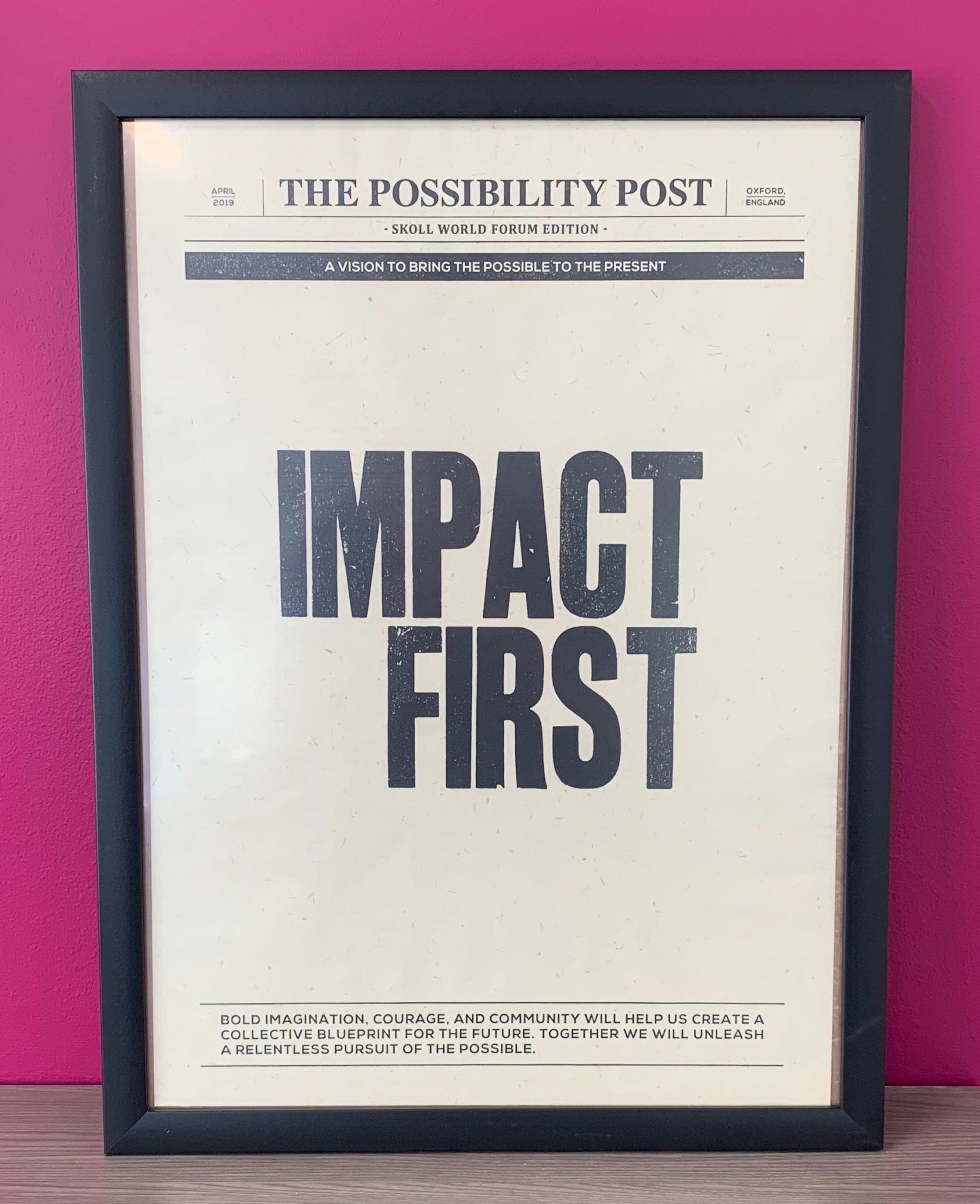 Welcome to our new blog – a resource for #ImpactFirst organizations on their digital transformation journeys.   
#ImpactFirst organizations come from a variety of backgrounds: they are social enterprises, nonprofits, for-profits with a heart, and government organizations – all focused on their social and global impact, first. They challenge the status quo, trust good data, believe human stories, and feel the urgency to disrupt failing systems.  
As pioneers, #ImpactFirst organizations know that transformation is a journey, not an event.  It never stops. It requires the willingness to actually learn and listen to the ground truth, to analyze it in creative ways – using both machines and humans – and the agility and flexibility to pivot directions.  All done with the intention to provide the most meaningful impact to those they serve.
Dharma Platform strives to be #ImpactFirst, but more importantly, to empower and enable fellow #ImpactFirst organizations on their digital transformation journeys.  As a company founded by epidemiologists, data scientists, medical doctors, and cybersecurity jedis working in the field, we saw firsthand the struggles of being on the ground without the right tools.  
So we built a technology platform.  An end-to-end data management platform purpose-built for #ImpactFirst organizations.  
We made sure it can collect any kind of data, anywhere, anytime.  Really.  
We designed it for mobile because that's where the rubber hits the road: with the people on the ground.  
We even patented our offline mesh capabilities.  Because while true offline is hard, building an offline system that synchronizes across offline devices is even harder.  (Imagine being in a conflict zone, no connectivity, and having all your devices talk to each other.)
We made it easy: no training required. (Ask us about that time a partner told us not to come train them because they were too busy already collecting data during a hurricane.)
We planned for scale.  We know that #ImpactFirst organizations can grow quickly, and we have to support millions (if not billions) of data points.
But ultimately, we built Dharma Platform to give #ImpactFirst organizations the tools to radically transform: to go faster, farther, and measurably increase their impact.
And now, we're launching this blog to support #ImpactFirst organizations in all aspects of their digital transformation.
We will collaborate on provocative questions:  How can data and technology be used for good? What are the roles of governments, investors, and the private sector alongside non-profits, foundations, and NGOs in the social impact landscape? How can we support women and people of diverse backgrounds in technology, development, and data science?
We will provide best practices on privacy & security, data science, data instrument design, change management, scaling programs, and interoperability.
And we hope to continually learn, iterate, and serve #ImpactFirst organizations to the best of our ability.
Thank you for joining us.
Kristen Clark
Chief Growth Officer