Data makes the invisible, visible. From measuring impact and evaluating programs to managing an effective response, those in the humanitarian and development aid sectors know better than anyone how important the trustworthiness of data is. Informed decision making is a direct correlate of the timeliness and accuracy of data; a complicated reality given that a large percentage of data collection happens under emergency conditions, in rural communities, that are under-resourced and have limited or non-existent access to the internet. Given that our work often requires data to be successful, either because decisions are data-driven or measuring and reporting impact requires ground-truth information, achieving good data practices are increasingly becoming a necessity. We know good data saves lives. Dharma Platform was created with that in mind.
Having clean data in an easy-to-use format is often the biggest barrier to high-quality analytic insights. The Dharma Platform application was designed from the ground up to empower organizations with clean, actionable data – recognizing the regular necessity to return to the same individual or entity over time for data collection. For this reason, longitudinal surveys are particularly pertinent in the social service sector. Similarly, large-scale impact efforts require the organization and management of complex situations, often requiring break-down into hierarchical subsections for data collection, analysis and comparison. In Dharma Platform, you can develop "single point," longitudinal, and/or hierarchical data projects, while most survey tools only provide "single point" data collection tools. Achieving high-quality detailed input and analysis for such situations, without implicit hierarchical recording, increases the time expenditure exponentially for data manipulation, pushing-off decision making and impact measurement. Through longitudinal and hierarchical data capture, Dharma Platform wants to ensure that your time is spent on using the data, rather than making it usable.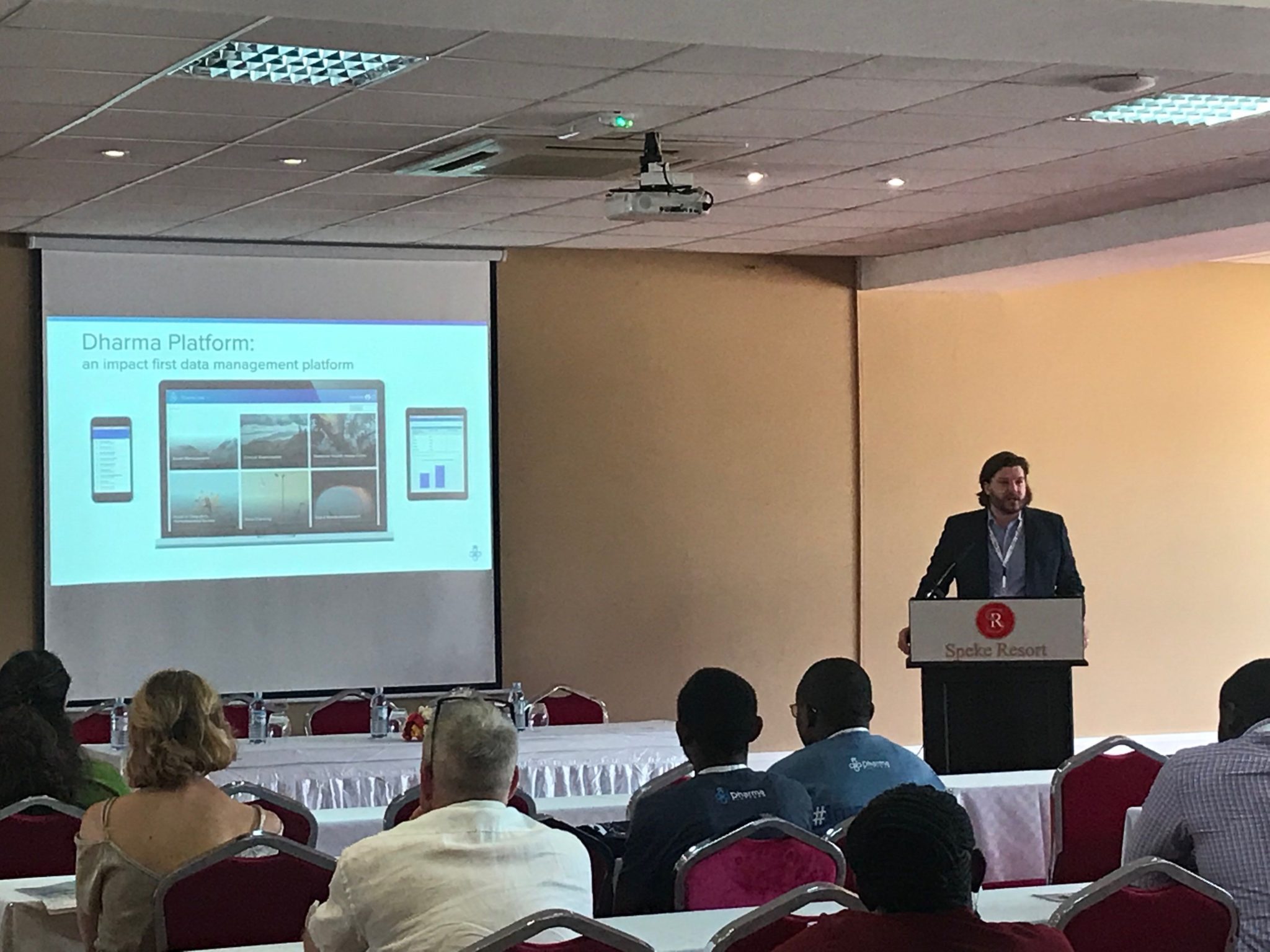 Part of good data practice in the social service sector is the acknowledgment that offline data collection is not niche – it is a given. Dharma Platform's mesh technology uses the Bluetooth/wifi capabilities of mobile devices to construct a network through the tethering of local devices, creating a metaphorical spider web of connectivity across a region, no matter how remote. When data is captured offline and synchronized across devices through an enabled mesh network, devices can effectively share broadband and wifi connectivity to send data back to the cloud database. All the while, metadata is gathered automatically without manual work required on the end of the collector. Entire data collection efforts can be implemented and achieved in low-resource or emergency response cases, offline so that the impact potential of your work is only facilitated by your tech, not hindered by insufficient connectivity.
The goal is always to make people's lives easier. Dharma Platform takes care of ensuring privacy and security compliance so your organization's good data practice is made as easy as possible. Dharma Platform's legal teams work through GDPR (General Data Protection Regulation) to ensure your data collection is compliant and meeting the appropriate data requirements, while expert data scientists handle the security of your data. A moldable data capture application provides the ability to implement customized input restrictions that keep data clean and usable for easy transfer of data into a digital form, reducing the risk of human error. Each part of the process should be empowering collectors to gather high quality, trustworthy, and immediately actionable data, supported by appropriate guardrails that set them up for success.
While some organizations have been doing data surveys for decades, others may need the appropriate support to develop projects that can defend against avoidable data bias. All too frequently the way in which data was collected is inaccessible once the captured data is analyzed; this is a problem considering the easiest way to uncover bias in a data set is to go back to the beginning. At Dharma Platform, organizations' data are stored in a relational database with a copy of the application that was used to collect the data and the questions that evaluated its impact. That stored information allows data analysts to retroactively return to a data set to understand the process that led to its collection. A combination of in-house expertise, diligent training, and access to stored data and collection methods enables your organization to focus energy on putting good data to use rather than cleaning it of avoidable bias, after the fact.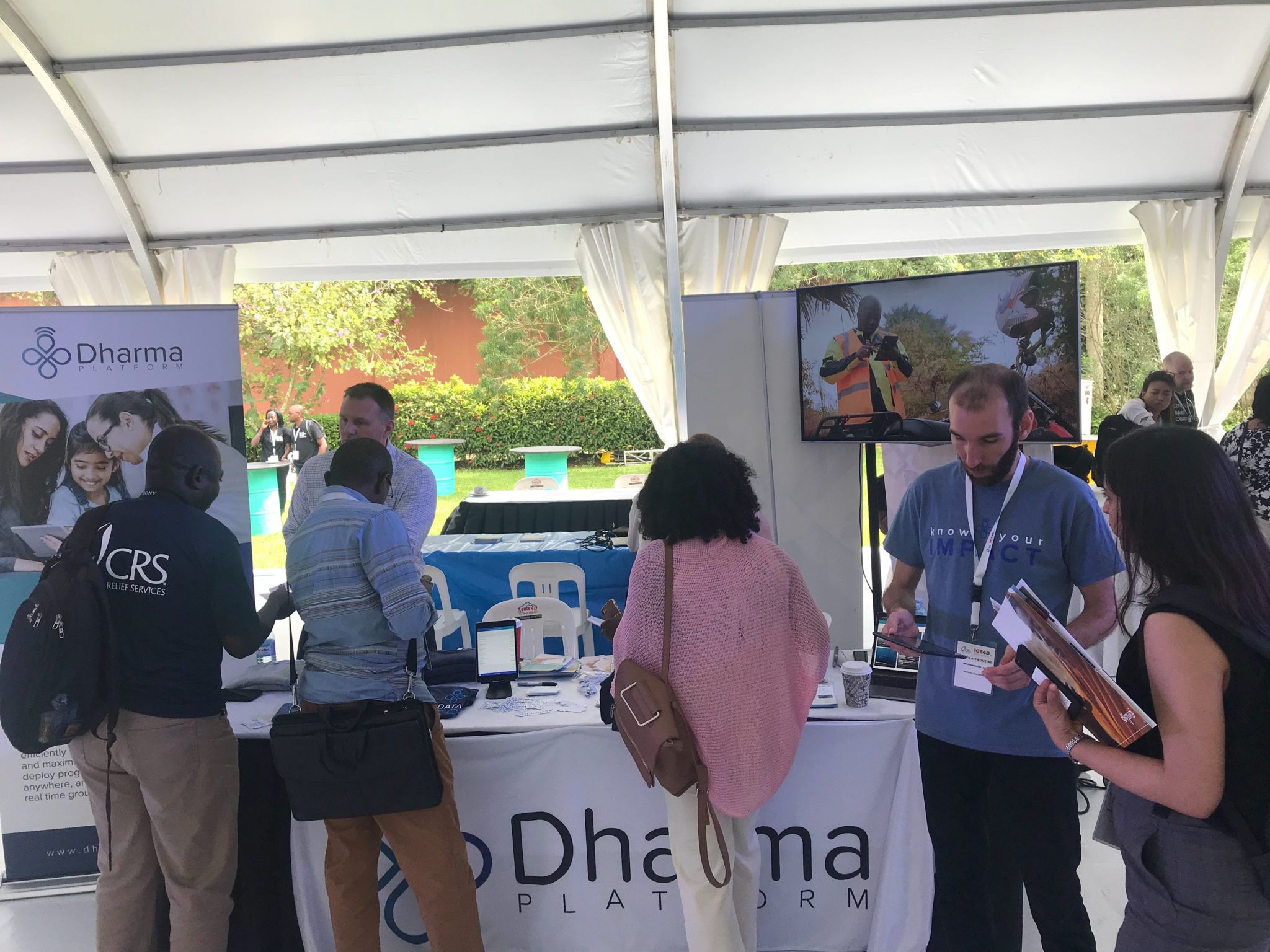 Recognizing your organization's own expertise and where improved data practices can be leveraged to increase actionable insights situates you for success. With such immense potential for machine learning and artificial intelligence in the social service sector, it is crucial that clean data becomes accessible immediately, instead of months or years down the road. Alleviating the burden of cleaning data after its collection ensures time better spent on developing and deploying new technologies. The future application of artificial intelligence models for impact will only be possible if a good data practice substrate is in place to allocate time, money, and expertise to using data instead of cleaning it. So, with good data practice in mind, here's to good data saving lives.
Samuel Scarpino, Ph.D., contributed this article to the 2019 ICT4D Conference in Kampala, Uganda.