This past May in Chicago, the Dharma Platform team attended our first Good Tech Fest: a gathering of impact-first technologists and non-profit practitioners who care about leveraging technology to scale the impact of the social sector. Andrew Means, the founder of Good Tech Fest, Data Analysts for Social Good, and an early friend of Dharma Platform, is a founding Executive Director of Uptake.org. Uptake.org is a partner of Dharma Platform and has supported our work with Riders for Health, whose 30th Anniversary we celebrated together at the Skoll World Forum in Oxford, UK and we were happy to see again in Chicago! Here are a few of our highlights from the conference:
0-60 for Data Security 
Dharma Platform's Co-Founder and Executive Chair, Michael Roytman, spoke at this year's conference on the value of digital transformation for data security in the development, humanitarian, public health and education sectors, during his session: Zero to Sixty for Data Security. A native of Chicago,  Michael led a plenary session advocating for simplicity as a means to security.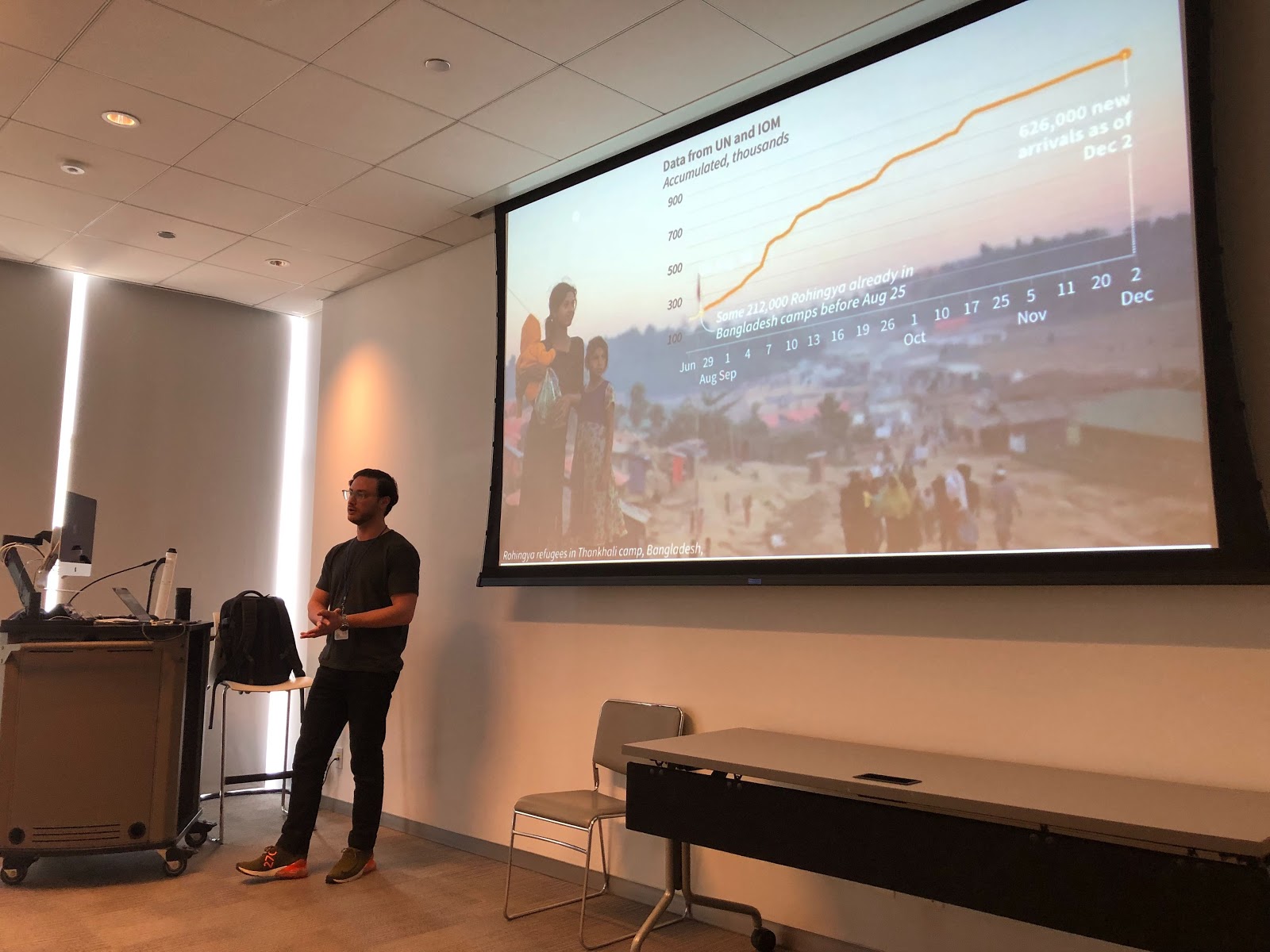 Security has to be top of mind for organizations making strides in global social change. In Roytman's essay, Economies of Scale for Low-Resource Information Security, penned for the ICT4D Conference this past April in Kampala, Uganda, he contends that the fundamental question of information security for INGOs and nonprofits is "What do you depend on?" 
The reality is very few organizations can succinctly define all the roles and processes associated with data transfer because there are too many moving parts to own when managing multi-step data flows. Through Dharma Platform's client engagements, it has become clear that no one has all the answers, which is why security is an ongoing process of improvement rather than a static state. Disparate solutions are a massive threat to the social sector. Every additional step to the process presents the risk of exposure or data loss. The best way to ensure secure data flow is to reduce complexity. Using an end-to-end data management application like Dharma Platform reduces the number of steps in the data flow process, streamlines project management, data transformation, and interoperability, and simultaneously stores data securely in real time. 
Dharma Platform's Digital Capabilities for Maximizing Impact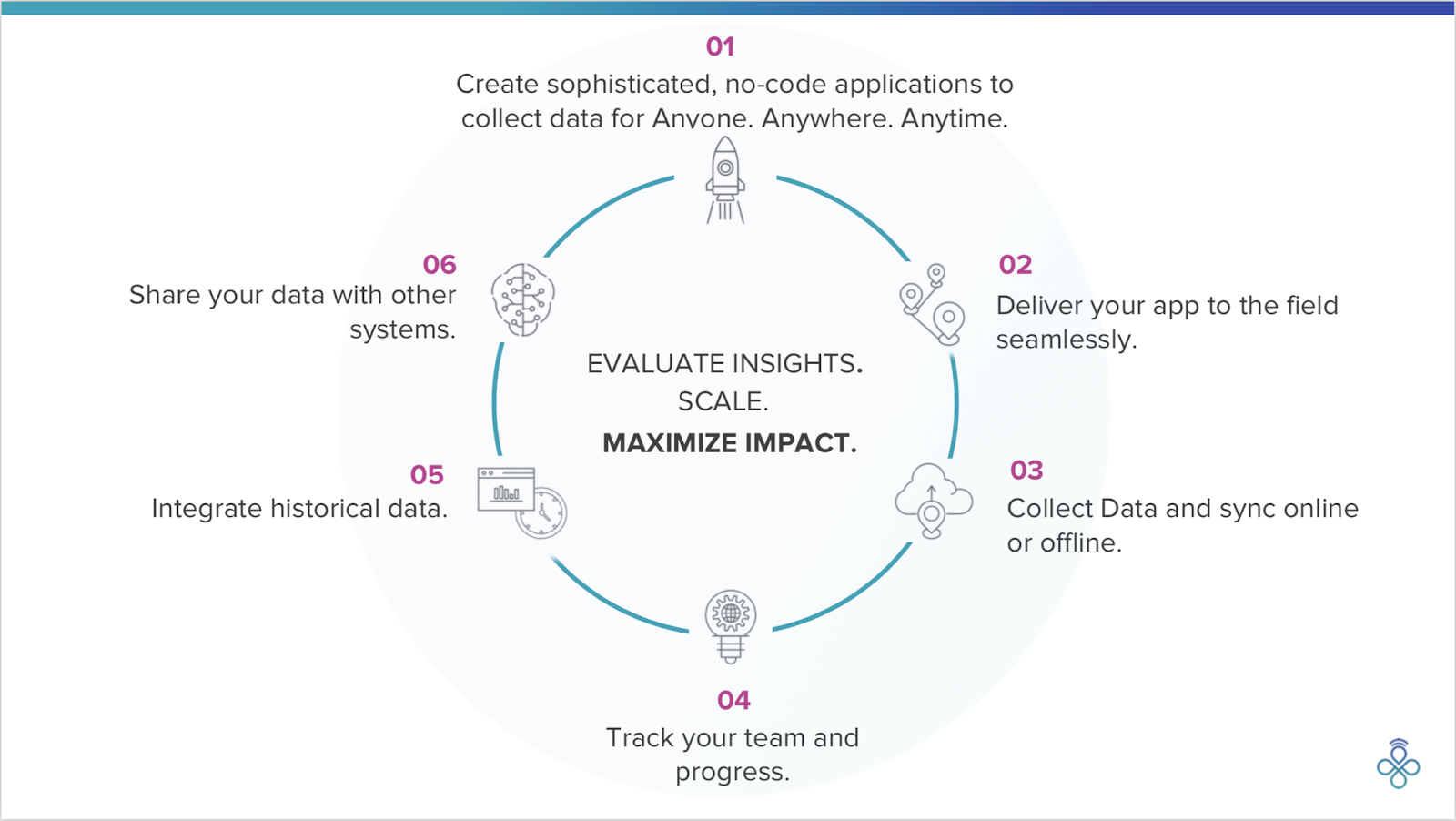 Michael makes a strong case for technology over the difficult realities that pen and paper data collections bring to the field. Digitally transforming data collection with technology that accounts for encryption, data security, privacy controls and backed up servers through secure cloud databases means a safety net for the invaluable information volunteers, health workers, humanitarians and aid workers (to name a few) are collecting. Organizations stand to benefit with cloud infrastructure that is built, tested, and supported by established technology companies who invest millions of dollars in their capabilities. 
Thinking you can, or should, develop an alternative or cheaper answer to your data security is dangerous territory to traverse with such sensitive material. Working with established companies help to ensure unbiased, clean, relevant data collection, that is secure and supported by people who understand your organization's mission, and the technology facilitating it.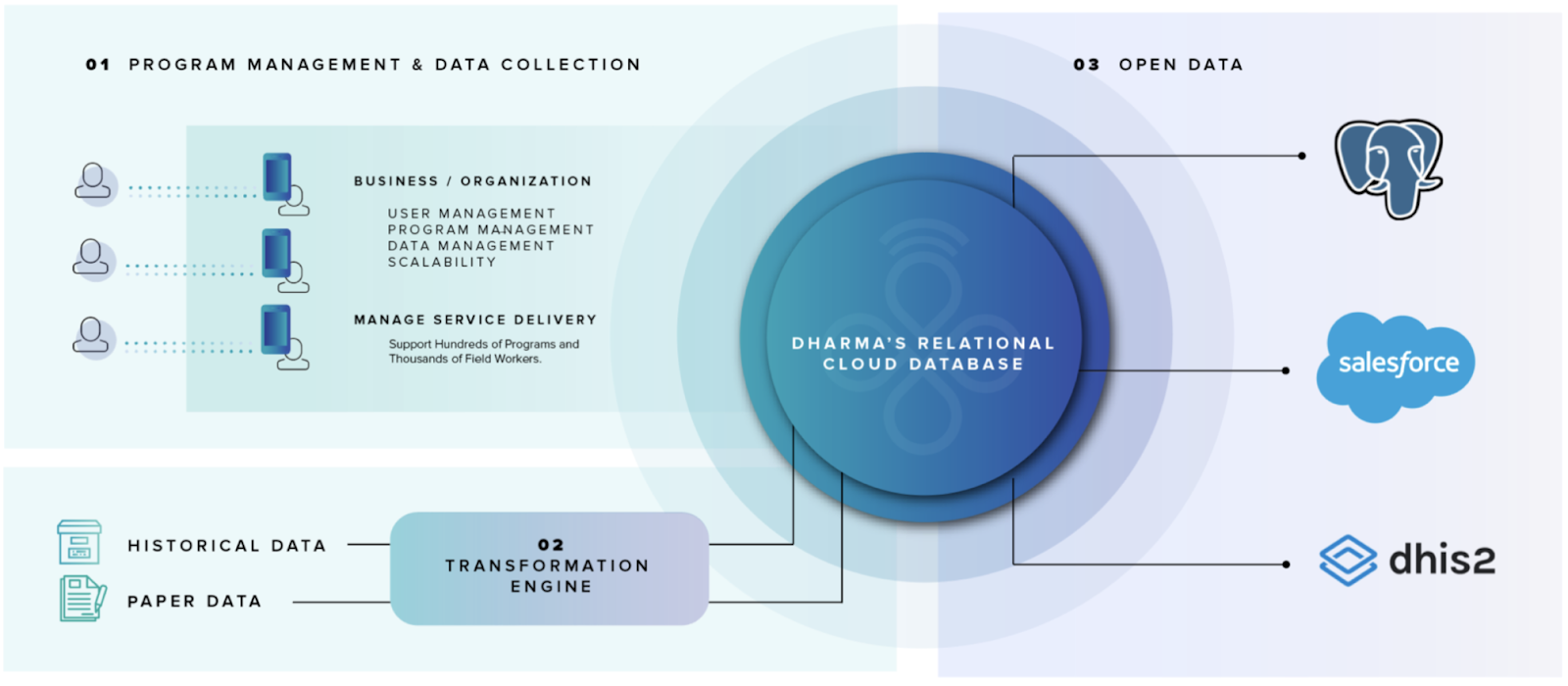 Impact Measurement with Amp Impact
Peter Blair, Director at Vera Solutions, and Brian Komar, VP, Global Impact Engagement at Salesforce.org, gave a really impressive presentation on how important the wave of impact measurement is on the social service sector. On a macro level, it was inspirational to see how Saleforce.org is embracing the movement towards impact as a core component of business, outlined in their Social Impact Report 2018. 
 "The social sector is standing on the cusp of a great opportunity – to empower a broader movement that leads with outcomes and impact." – Rob Acker, CEO of Salesforce.org
Described through their Path to Impact, Salesforce is committed to continue delivering valuable technology to the social service sector, and to build a Future Ready workforce through that technology, all the while mapping their investments to Sustainable Development Goals (SDGs) outlined by the UN. According to Deloitte's 2019 Global Human Capital Trends report, across the board, there has been a huge increase in corporate sustainability reporting with CEO's reporting that social impact is a top factor in performance measurement for annual success evaluations. More mature social enterprises anticipate greater growth, with #impactfirst firms delivering greater returns and more and more corporations increasingly aligning to SDGs.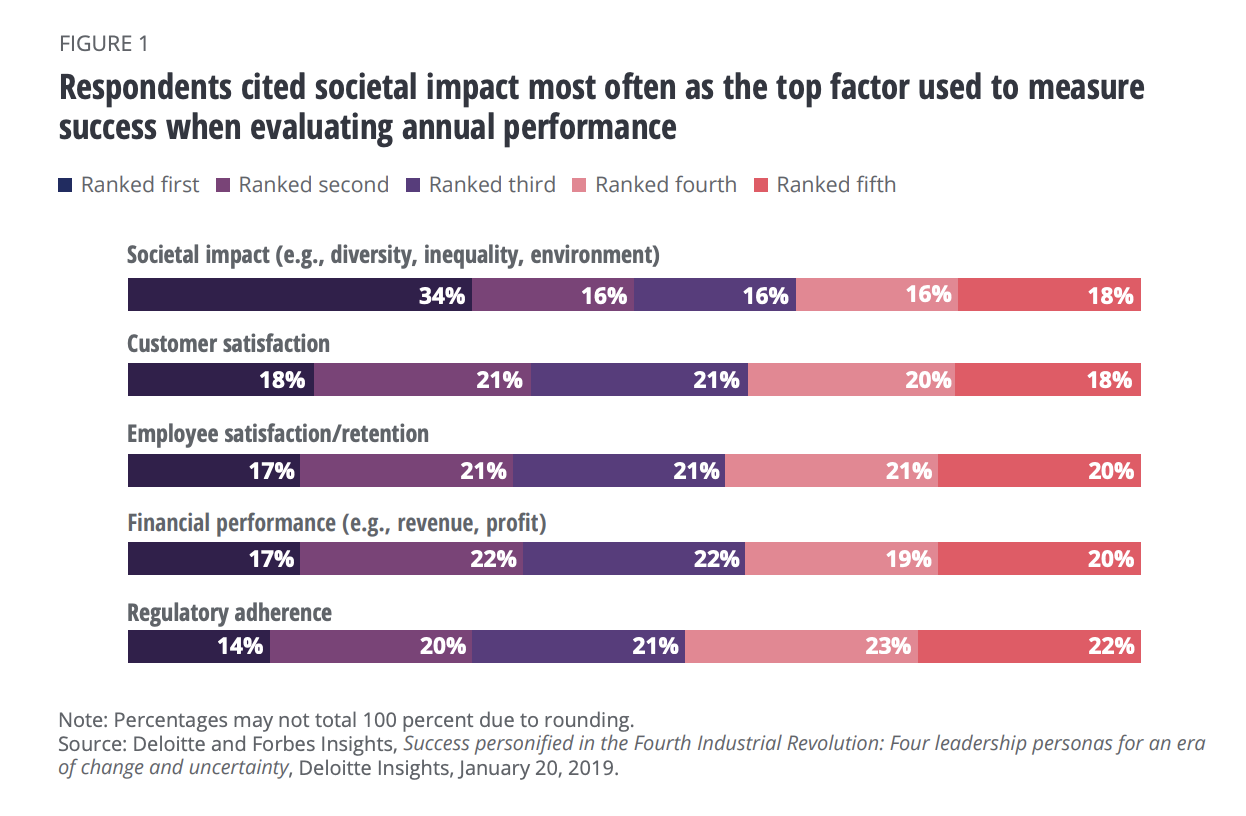 Learning about Vera Solutions' integration with Salesforce was exciting for Dharma Platform as we continue in our own partnership discussions with both organizations. Vera Solutions has been a trusted technology partner for more than 8 years to nonprofits and funders alike, amplifying impact across more than 50 countries and hundreds of clients. Like Dharma Platform, Vera Solutions champions the need for good data to understand impact. So, they developed Amp Impact, a system for impact measurement reliant on transparency, accountability, and insight built natively on Salesforce that integrates with hundreds of 3rd party tools. They very kindly highlighted Dharma Platform as a mobile data collection/capture tool that could integrate with Amp Impact to provide critical ground truth data to measure program impact. Amp Impact provides for project information management, financial transparency, portfolio impact, and closing organization-wide feedback loops, to name a few capabilities.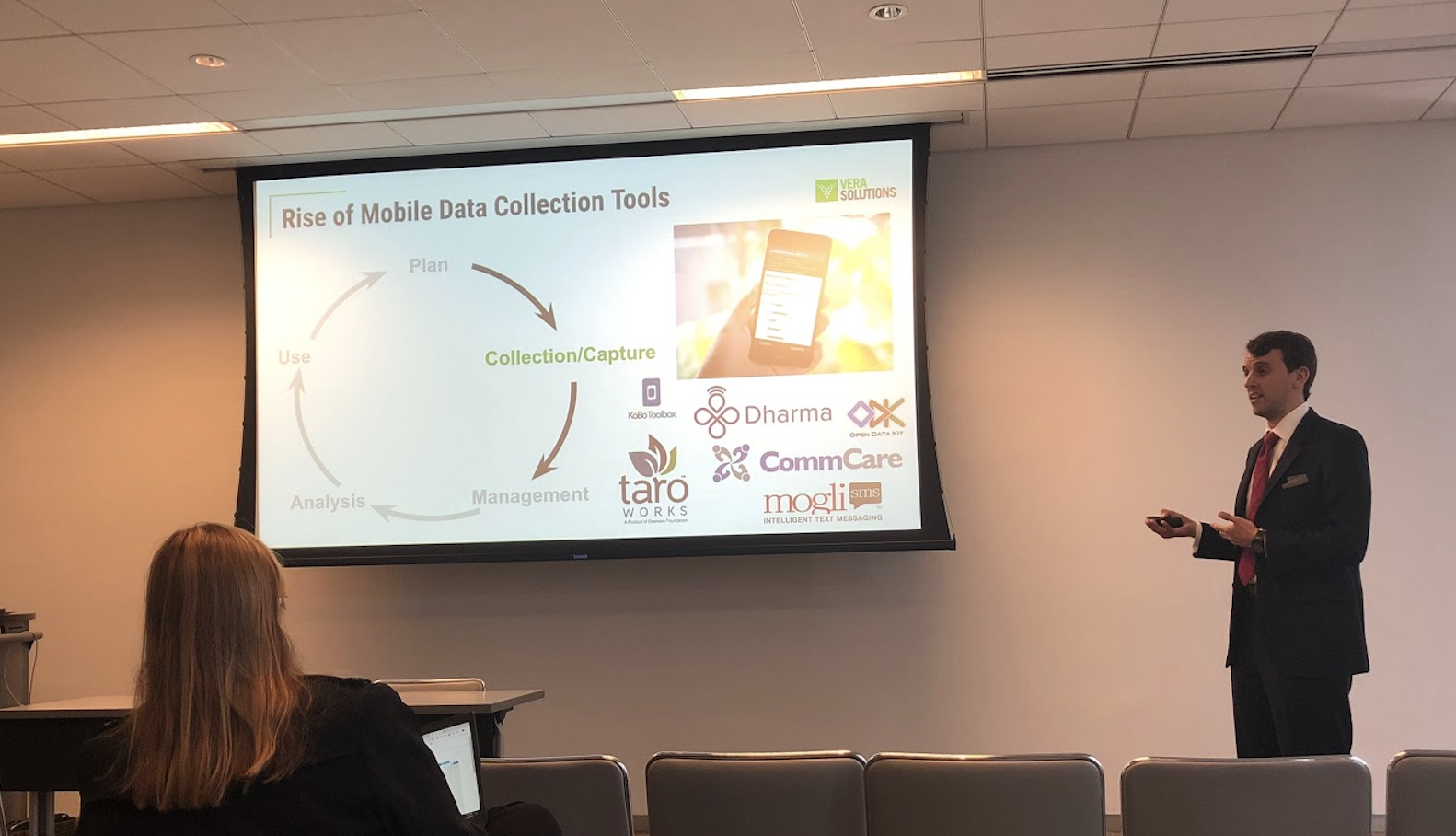 We had a really wonderful time at this year's Good Tech Fest and can't wait until next year when we can see and share the progress this growing community makes, and the challenges and successes we will face as we all strive to keep impact as the vanguard of our missions for delivering social good through technology. See you then!